Frank Rotella Lathe Build
Frank Rotella has built himself a classic rim lathe with two Phase II cross slides, a welded base and imported lathe head based on my Prototype 2 lathe.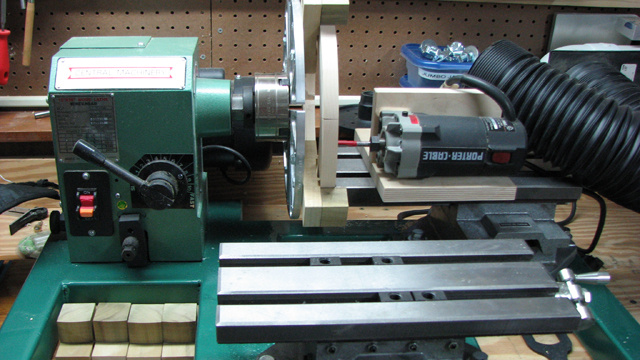 He has painted the welded base to match the lathe head. Very classy!
Showing one of the first rims made on his spanking new lathe.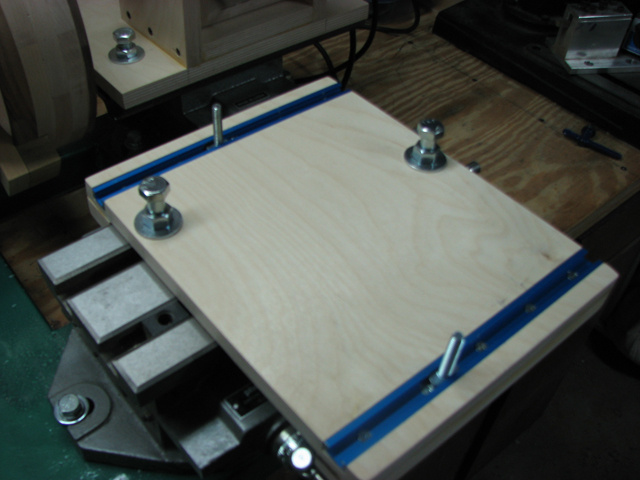 This is the base for the neck holder in his heel cutting jig. The heel cutting jig is based on my stand-alone heel cutting and drilling jig.
The neck holding portion of the jig is actually an improvement on mine. I might have to copy Frank on this one!
My router pivot is aluminum, but Frank made a nice one out of baltic birch plywood.