Ron Grimsley of White Mountain Banjo has long been one of our best customers and uses Hickelr Banjo rims almost exclusively, The recent completion of a White Mountain Banjo prototype put this concept to the test. I have tested many rim recipes over the years, but I came to recognize that creating a banjo around a tested rim concept does not always follow the rules.
This year White Mountain Banjo has announced that it will simplify its product line. Among the standard designs now developing, Ron has determined that one of his open back models will feature the curly maple partial internal resonator. The prototype now being complete, Ron asked me to make some recordings: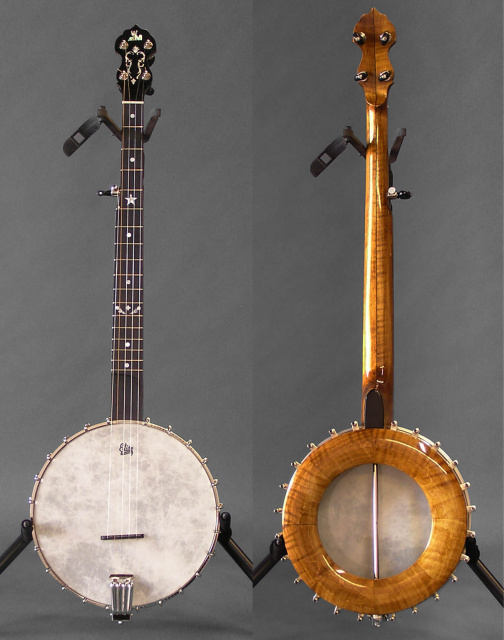 Sound Clips
Recorded with Yeti USB mic into Ableton Live on a Macintosh iMac computer. No Audio effects were used.